Tourist Attractions
Exploring the Queen of Hills, Mussoorie is a brilliant idea. It offers some majestic views which make holiday experience beautiful. This hill station in Uttarakhand offers a lot of places to explore. Let's check out some of the tourist attractions Mussoorie.
Kempty Falls
To experience the beauty of the waterfall, one must see this waterfall. It is falling from a height of around 40 feet. The cold gushing white water makes it look magical. There are a few more waterfalls also in Mussoorie, like Mossy Fall and Jharipani Fall.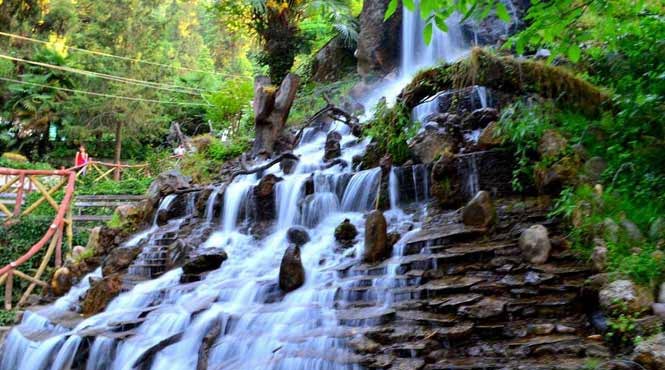 Mall Road
Among all the places to visit in Mussoorie, Mall Road should be on the top. It is a long road starting from the library and goes till the picture palace. You will find a lot of local shops and fine-dining restaurants on Mall Road. You can buy souvenirs from this place. You can also rent bicycles and bikes at Mall Road to explore the place.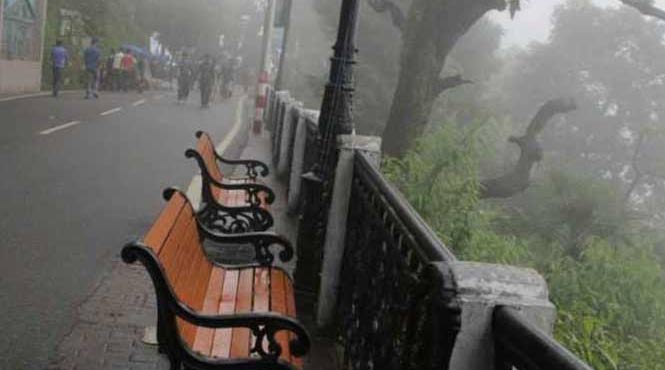 Lal Tibba
The highest hill in this region, which is also known as Red Hill. The snow-covered Tibetan Borders are also visible from this hill. It also offers views to other ranges like Banderpoonch, Kedarnath, and Nilkantha peak. Do visit Lal Tibba to get some captivating views.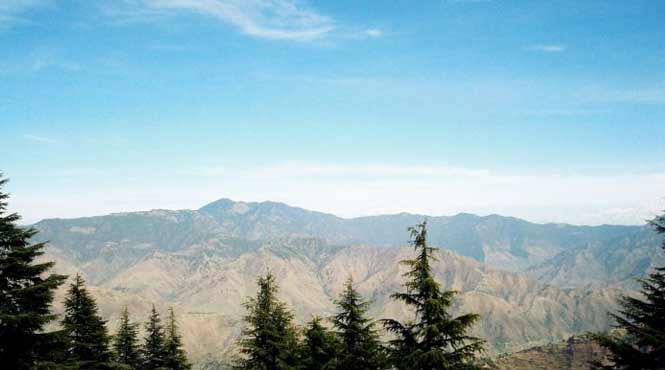 Mussoorie Lake
If you love boating or want to enjoy the scenic beauty of hills by sitting around the lake, then do visit Mussoorie Lake. It is a picnic spot for people and you will witness both locals and tourists enjoying here. This is not a natural lake; it has been constructed for tourists to enjoy the beautiful views.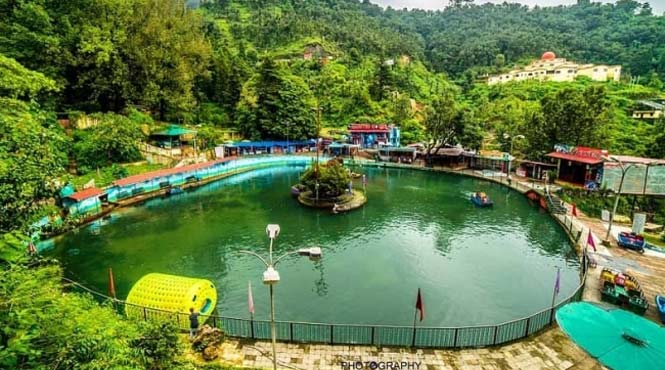 Camel's Back Road
It is a 4 kilometers road which has a camel hump's shape and that is why it is known as Camel's Back Road. This road is one of the most common tourist spots, as it offers some mesmerizing views of the Himalayas. If you will visit this road during sunset and sunrise, you will get a picture-perfect view. One can also enjoy the horse ride on this road.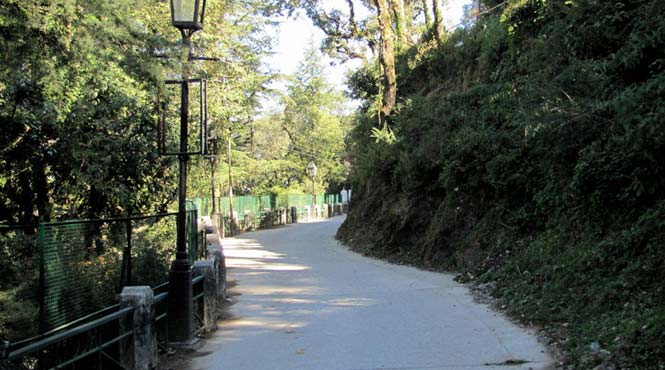 Lake Mist
When visiting Mussoorie, you will not just get to enjoy the beautiful views of Himalayas. But you will also enjoy beautiful lake views. Lake Mist is one of the less crowded tourist destinations near Kempty Falls. One can enjoy picturesque views and calmness at Lake Mist.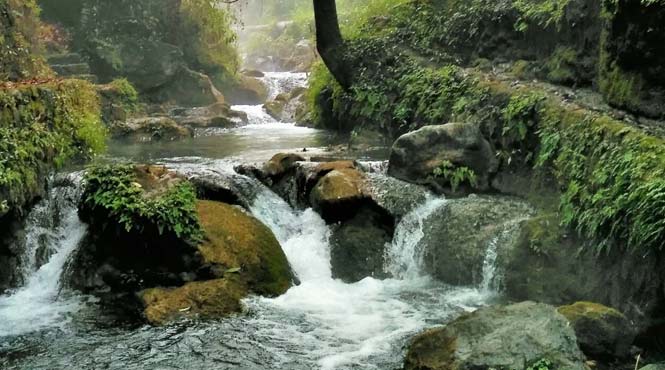 Mussoorie Adventure Park
Doing some fun and adventure activities in the mountains has its charm and that is why this adventure park was established in the year 2003. Many fun and adventure activities get conducted here, like rock climbing, trekking, rappelling, zip line, parallel rope, and a few others. All these activities get conducted under the supervision of trained and experienced professionals.
Paragliding and Trekking
If you are an adventure seeker, then you can try adventure activities like paragliding and trekking in Mussoorie. There are some places in Mussoorie where paragliding activity takes place. Talking about the trekking, so there are several hills you can trek to, like Lal Tibba, Nag Tibba, Camel's Back Road, and a few more.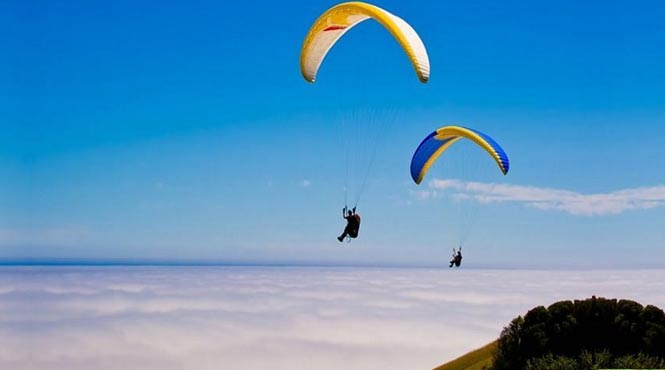 Jharipani Falls
Mussoories houses several waterfalls, and Jharipani is one of them, located around 6 kilometers downhill. If you want to enjoy the beauty of this waterfall, visit it during monsoons. To reach this waterfall, one needs to trek around 1.5 kilometers, following a beautiful trail. One can enjoy the alluring views of the valley from this place.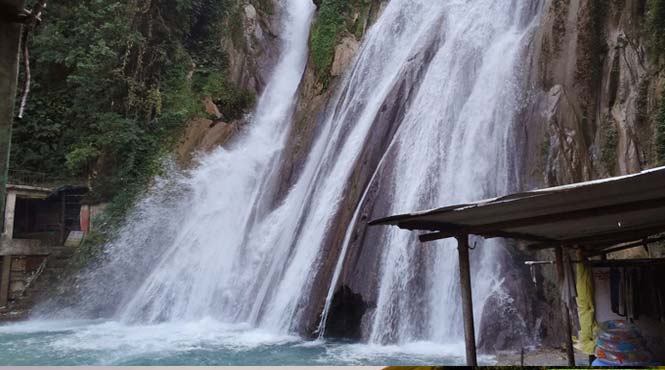 Mossy Falls
This waterfall is being called Mossy Falls because of the moss-laden rocks which are around this waterfall. It's a hidden gemstone located around 7 kilometers away from Mussoorie. Many tourists visit this waterfall to see the hidden Shivalinga. The continuously flowing water from this waterfall drenches the Shivalinga. Many tourists also visit this lake to enjoy trekking, as it offers some moderate treks.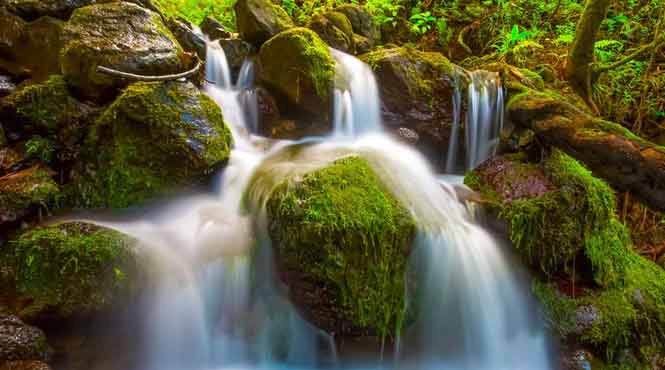 Shedup Choepelling Temple
A Tibetan Buddhist Temple which has a Tibetan architecture is located around 2.5 kilometers away from Company Garden in Happy Valley. Inside the temple, you will find a meditation chamber, some murals, and prayer wheels also. If you want to enjoy the calmness, then do visit this temple, as it gives beautiful views of snow-capped mountains.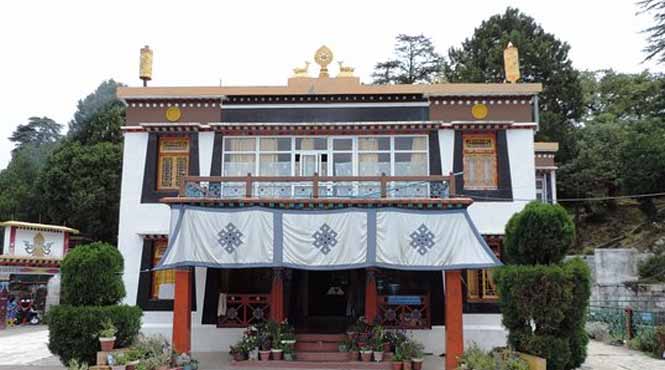 Santura Devi Temple
It is a local temple of Uttarakhand dedicated to Santura Devi. To reach the temple, you need to walk around 700 to 800 meters and will also require to climb stairs. This temple is not just known for its belief but it also offers the green valley view along with the beautiful picturesque sky.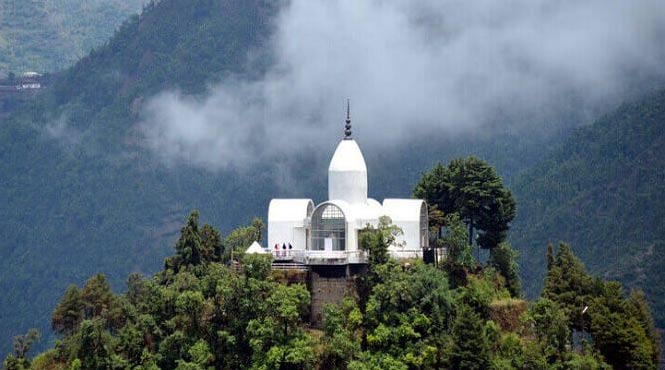 Benog Wildlife Sanctuary
One of the most visited tourist sites located around 11 kilometers away from Library End Road. Most of the tourist's love visiting this wildlife sanctuary to watch the extinct mountain quails, red-billed blue magpie, leopards, deer, and some rare species of birds also. This wildlife sanctuary offers majestic views of Bandarpoonch and Chaukhamba Peaks.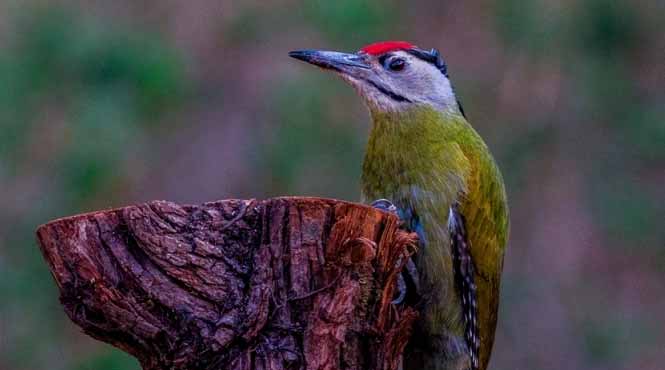 Clouds End
It is located in the west of the Library around 6 kilometers away. Clouds End is itself a beautiful place with thick deodar and oak forests all around. If you want to go for a nature walk, then this is the best place. There are a few other tourist attractions close to Cloud's End, like a heritage building that was built in 1838 by Britishers, Benog Wildlife Sanctuary, and Jwala Devi Temple.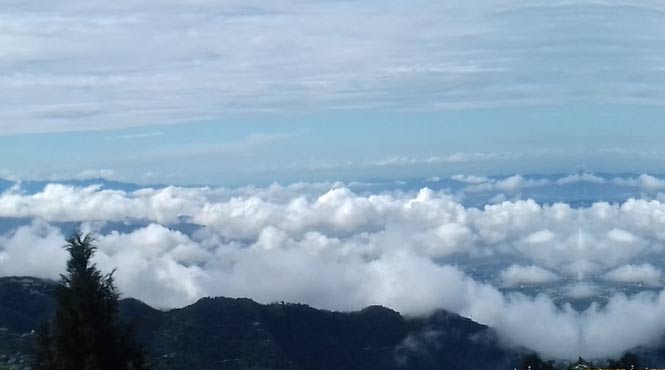 Dhanaulti
Want to enjoy the lush green Himalaya of an offbeat destination? Then, do visit this small hamlet situated around 62 kilometers away from Mussoorie. A famous temple known as Sukhanda Devi temple is located in Dhanaulti and that is why many pilgrims visit this place. An Eco Park is also located close to this place, so do visit that too.